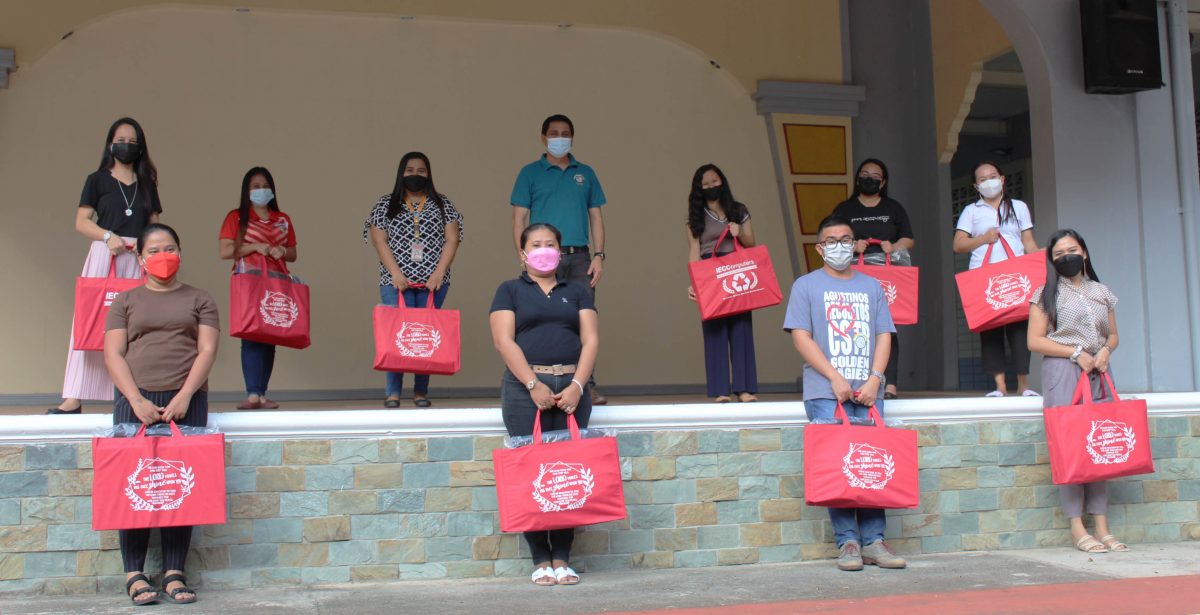 Story & Photos By Georgene Quilaton-Tambiga
Ten new laptops were distributed to Thomasian faculty and staff members in preparation for the new school year.
The gadget support program is part of the implementation of the Thomasian Learning Management System (TLMS) which is now on its second year. Thomasian teachers are now getting new learning modules and online materials ready for the opening of classes on August 23, 2021.
Newly hired teachers who will handle classes in the Junior High School Department were also assigned to a new faculty room extension which is a refurbished classroom at the St. Monica Building.
Aside from logistic support, Thomasian faculty members were part of the San Carlos City Private Schools Association (SCCPSA) Webinar Series 2021 last July 29 to 30, via Zoom. Three major new normal teaching skills were covered by Ms. Lea A. Davide and Ms. Maria Sheila Cañete, both speakers are from the University of San Jose-Recoletos.