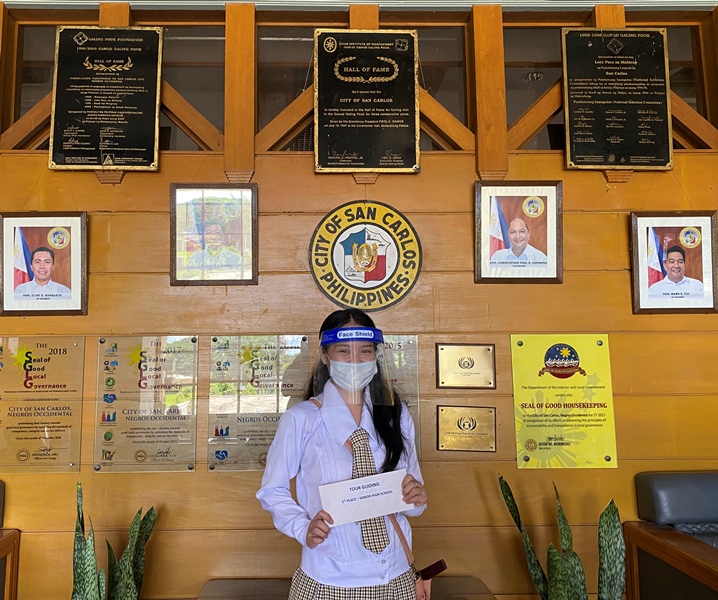 Showcasing the unique and organic delicacies of Isla saSipaway,  Reignne Nicole Yray, a Grade 12 Accountancy, Business and Management student, won in the Food Tourism – Senior High School Category during the San Carlos City Tourism Month.
Yray gave viewers and virtual tourists a glimpse of Sipaway's local legends. These legends are making the unique food-adventure in the island possible. From the bukayo and salbaro to the brewed coffee dubbed as Sipaway Starbucks, the ingredients are organic to the island and the processes are proudly by hand.
The vlog/virtual tour also featured the favorite lunch of Sipaway beachcombers: grilled fish and betsuelas.
Miss Shiena Basanta is Yray's coach.