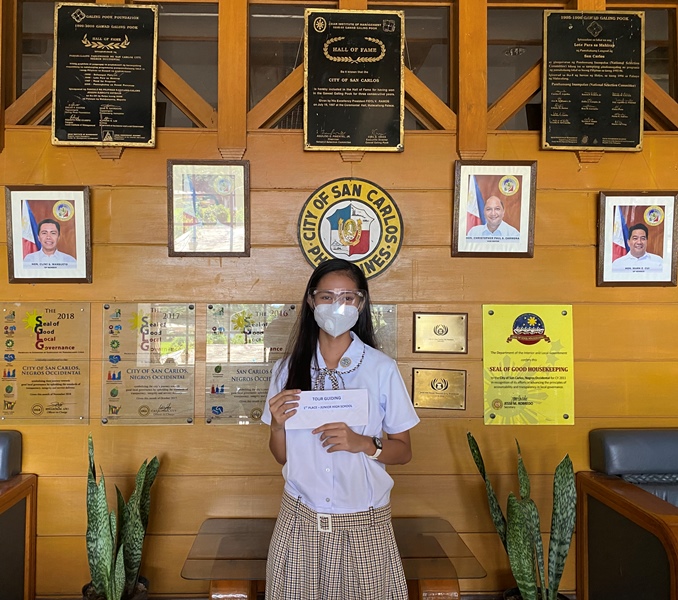 CST-R's Treckstine Destajo, Grade 10 student, is the champion Virtual Tour Guide for this year's San Carlos City Tourism Month (September 2020) celebration.
Destajo won in the Natural Resources – Junior High School Category. Her virtual bicycle tour of Refugio Island or commonly known as Sipaway featured the clear waters off beaches of Whispering Palms Resort and Ka Tiking, the natural tide pool of Parana-Yulo Beach and the growing coral and fish species of the Ermita and San Juan Marine Protected Areas.
Marionne Van Sasis is Destajo's coach.
The student's virtual tour guiding videos were broadcast online to highlight the rebuilding of tourism after the nationwide lockdown.