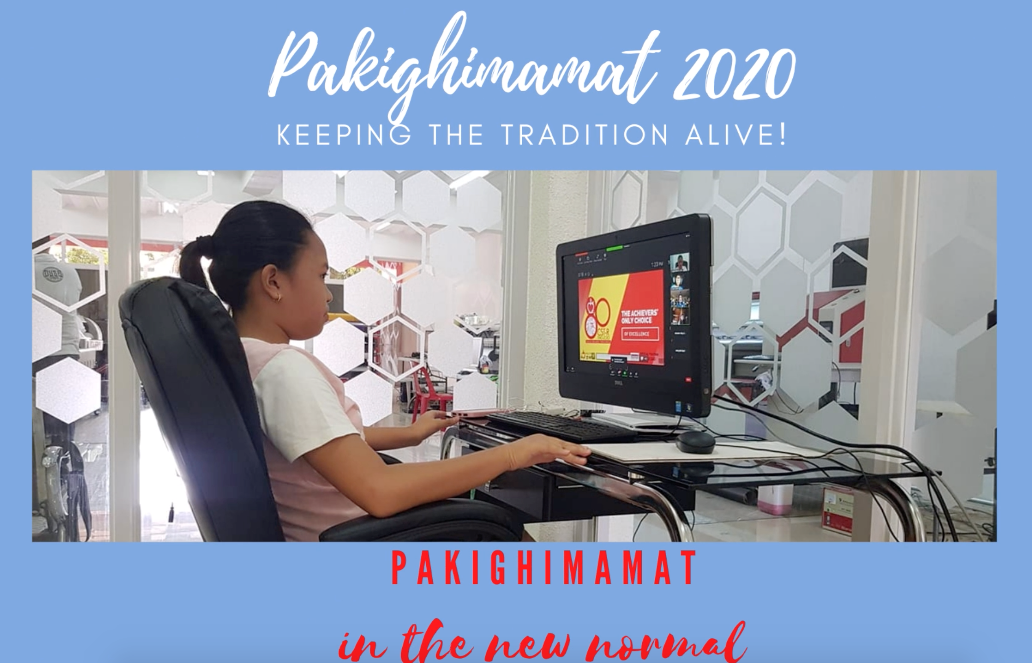 Story By Ma. Nita V. Bolo
Photo By Amy Ortega, parent
Creating virtual school activities to adapt to the new normal is quite challenging. The pandemic forced online distance learning, yet CST-R Student Activity Office is committed to planning, creating and organizing student activities that continues to support student development success.
PAKIGHIMAMAT for the Thomasian community is an act of welcome for the neophytes who are transitioning into a new school culture and environment. True to Thomasian tradition, seventh graders gathered virtually (via Zoom) last September 24, 2020.
Creative Thomasians even performed online their trendy song and dance numbers. A virtual school tour of the essential facilities was given. An interaction among new Thomasians took place on the screen despite several hindrances.
It was a warm welcome and a fun Pakighimamat indeed!
Student Activity Office is truly grateful for the support of the class advisers, parents, the Supreme Student Council and school admininstration.