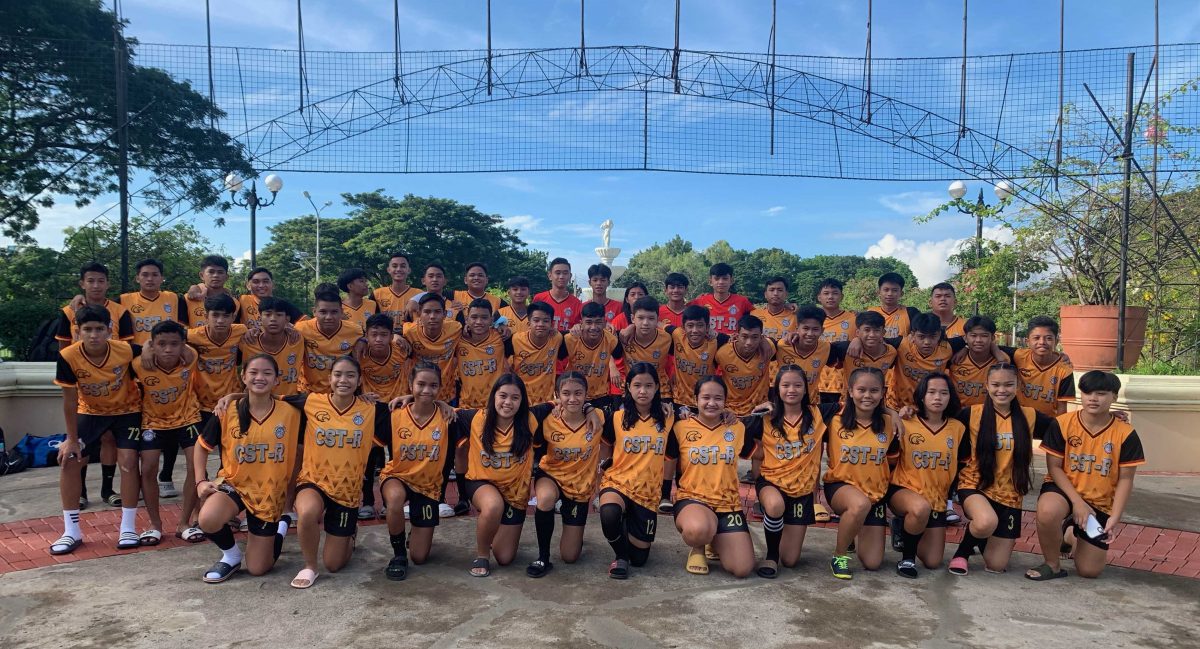 Photos From Carl Calinawagan & Anacleto Velasco
Twelfth grader Chrissandra Faith Ramirez (section OLG) and Solitario (JLNHS) finished at 1st Runner-Up during the U21 Women's Abanse Negrense Beach Volleyball Northern Championship. Eleventh grader Sonlie Ecoy (OLMC) and Shai Ann Caballero of Grade 10, SLR were 3rd Runner-Up winners for U16 Women's.
Ethan Alcoy (Grade 11, OLL) and Sam Harris Contiga (Grade 11, OLL) also won 3rd Runner-Up for U16 Men's. Under Team San Carlos City, all Golden Eagle spikers will compete in the Provincial Championships at the Panaad Staduim in Bacolod City.
Golden Eagles Football U17 Boys also won big with a 1st Runner-up finish against Cebu Elite United during the Pintaflores Cup 2022. U15 Boys finished at 3rd Runner-Up. U13 Boys were quarterfinalists.
Coach Carl Calinawagan trains and manages Golden Eagles Football Boys and Girls.
Engr. Anacleto Velasco is the coach for the Golden Eagles Beach Volleyball Men's and Women's Teams.