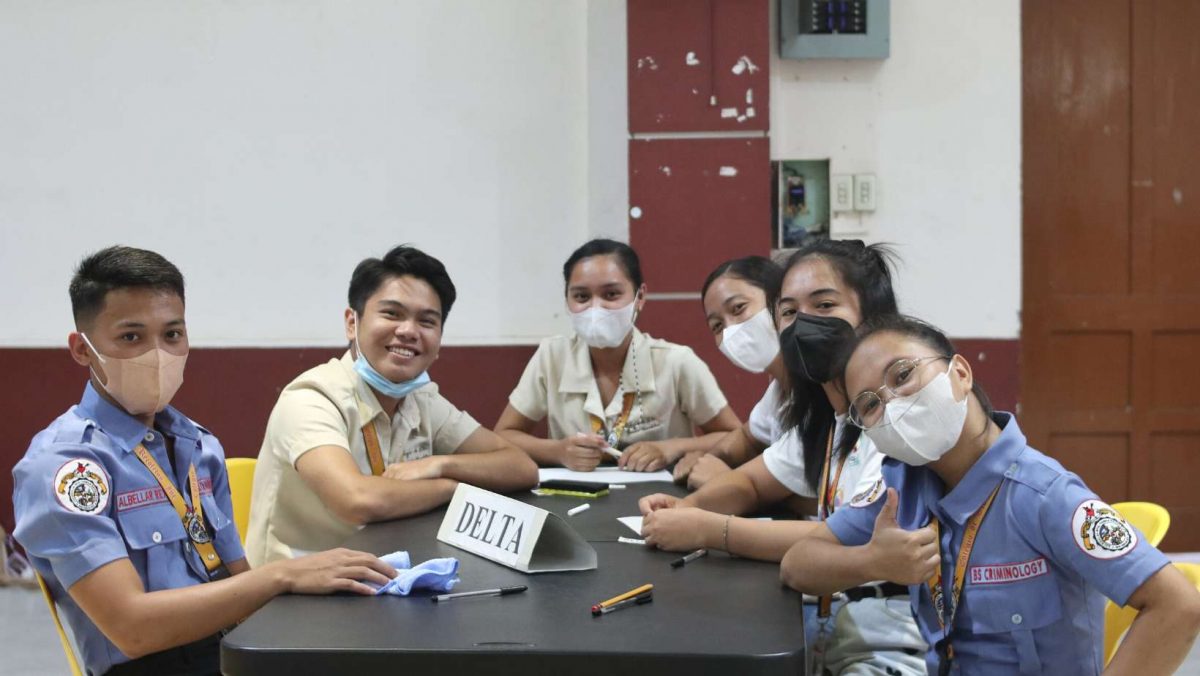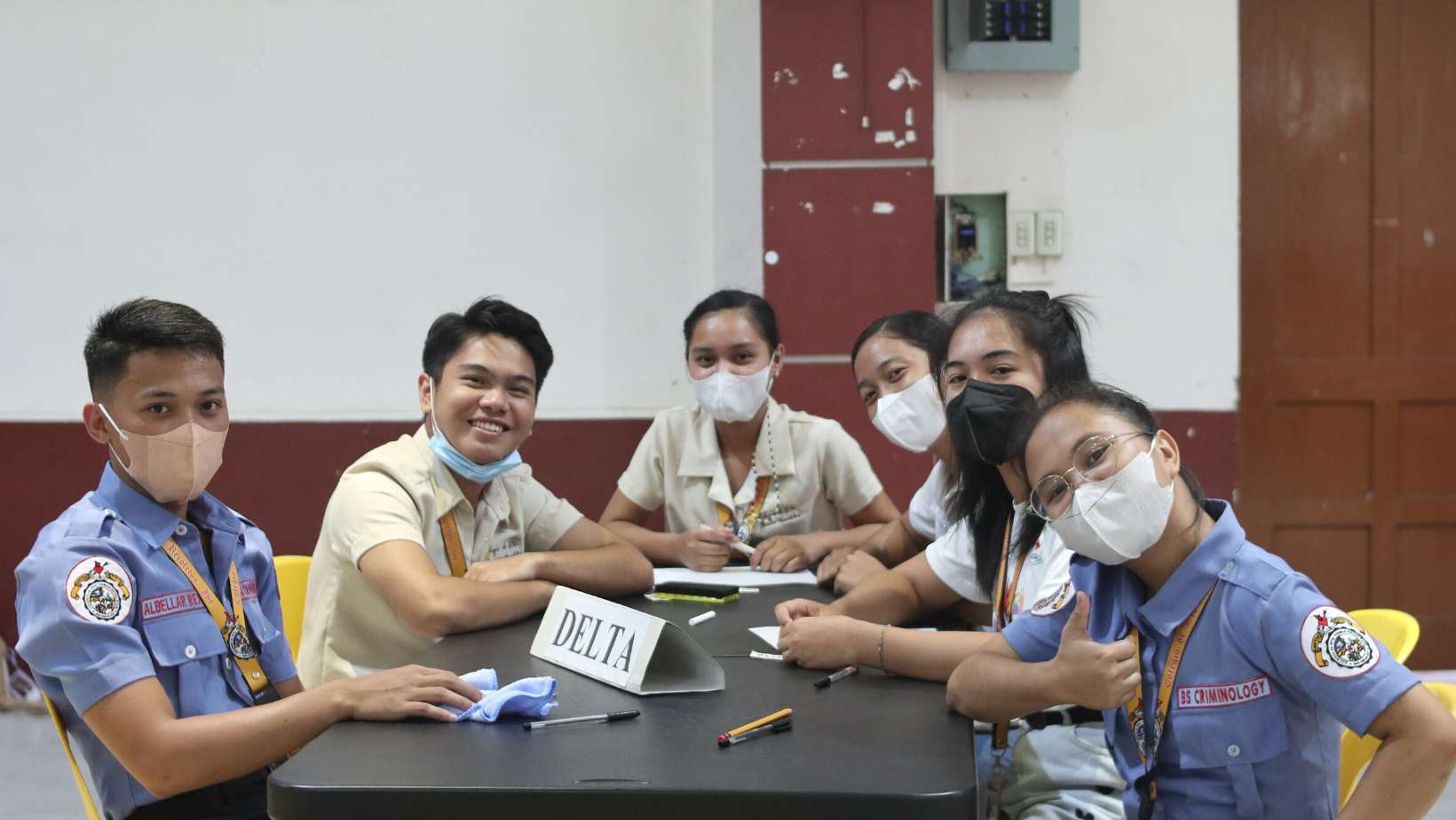 Photos By Ma. Nita V. Bolo
College Thomasians took on the challenge of the 1st Collegiate Quiz Bowl!
Twenty-four college students joined the quiz bowl last November 29, 2022, at the CST-R Cultural Center.
Contestants were treated to trivia questions in the following categories: Faith and Revelation, General Information, Mathematics, and Spelling. There were four teams including Alpha, Bravo, Charlie and Delta. Each Team were composed of six members from both the College of Criminal Justice Education and College of Business.
Team Delta won as the first ever champions of the Collegiate Quiz Bowl. Rex Abellar, Stella Marie Calles, Francine Madrista, Clyde Pasatiempo (of the BS Criminology), Rachel Mae De Gracia,  Miguel Diober Mamugay (of the BS Entrepreneurship) were the members of Delta.
Team Bravo were in second place while Team Alpha were in third place. Team Charlie placed fourth.
Rev. Fr. Monday Benjamine Edobor, OAR, VP for Identity, Formation and Mission, gave encouragement to the participants and the rest of the college students. Fr. Edobor emphasized that intellectual development among Recollect students has to take place alongside spiritual formation.