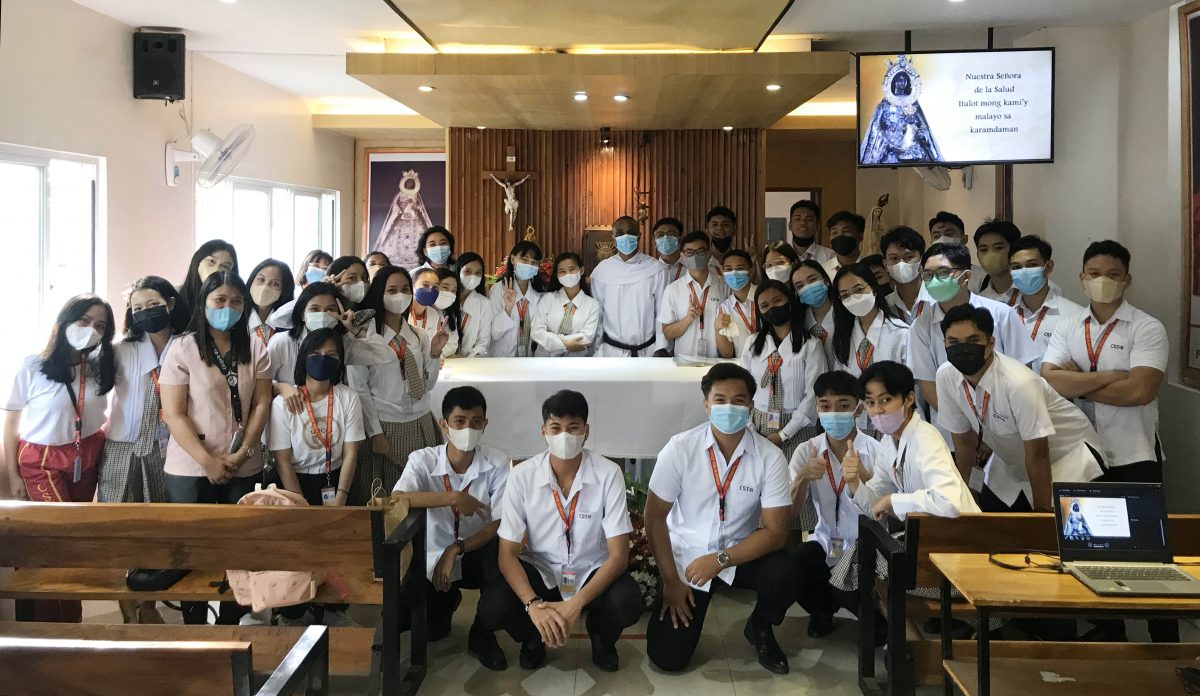 Story & Photos By: Georgene Quilaton-Tambiga
"She will never cease to be our Mother."
A simple yet profoundly solemn celebration marked the feast of Nuestra Señora de La Salud today, November 17, 2022 at Colegio de Sto. Tomas-Recoletos.
Rev. Fr. Monday Benjamine Edobor, OAR, vice-president for identity, mission and formation, presided over the Holy Mass in honor of the Blessed Virgin Mary under the title Our Lady of Good Health. Twelfth graders from section NSS attended the Holy Mass with their adviser Ms. Marissa G. Sojoco, senior high school coordinator Ms. Ma. Ena Alipes and principal Ms. Marinell Ocampo.
Fr. Edobor, during his homily, briefly shared about the history of the Augustinian Recollect devotion to La Salud that dated back to the first missionaries who arrived in the Philippines. He reminded the students that every feast day of the Virgin Mary is an "opportunity to examine our relationship with Her."
The Campus Ministry Office brought La Salud to every classroom and Fr. Edobor blessed the students. Then, two new office stock rooms were also blessed and opened.