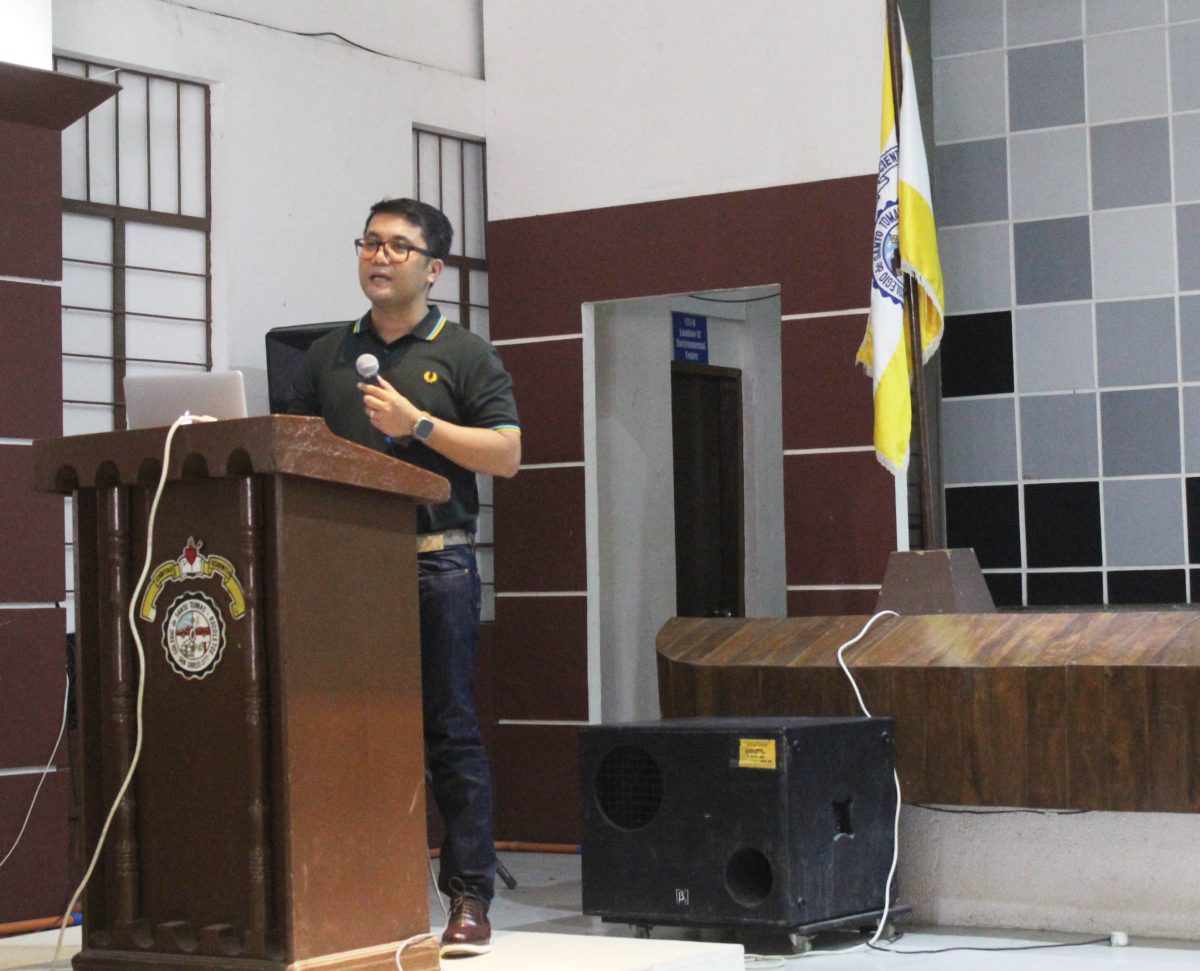 Story By Georgene Quilaton-Tambiga
Photos By Rachel Mae De Gracia
Thomasian BS in Criminology students joined the Gender and Society Culmination Program with Atty. Jan Michael Cagulada as the main speaker.
Atty. Cagulada discussed three main Philippine laws that promote and protect gender and sexuality including: 1) RA 7877 or The Anti-Sexual Harassment Act of 1995; 2) RA 8353 or The Anti-Rape Law, and 3) RA 11331 or The Safe Spaces Act (Bawal Bastos Law).
In particular, Cagulada discussed the elements comprising harassment and emphasized how it is committed when the perpetrator has "authority, influence or moral ascendancy" over the victim.
Thomasians were further encouraged to study deeply the laws on sexuality and gender in order to properly report on such cases.
"Majority of these cases get dismissed because at the onset of the police filing their reports, data were already gathered and organized incorrectly," he lectured.
Rev. Fr. Cristopher Maspara, OAR, president, in his welcome remarks, highlighted the need for Thomasians to seriously learn to navigate these laws as future enforcers and protectors of the society.
The afternoon-long lecture at the Colegio de Sto. Tomas-Recoletos Cultural Hall last May 5, 2023 ended after the open forum.
Atty. Cagulada is a member of the CST-R Batch 1997.