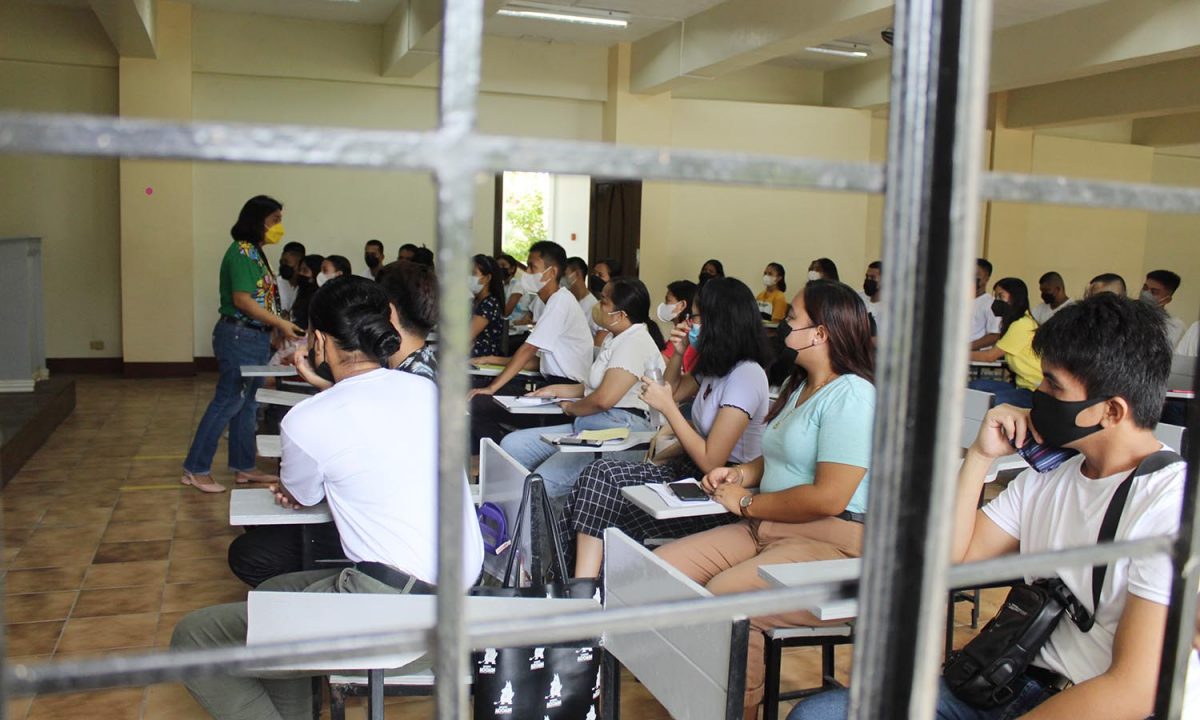 Report By Rachel Mae De Gracia, BS Entrepreneurship I
September 2, 2022—The College Department's pioneering batch participated in a tri-group Mental Health and Psycho-Social Support Session with Ms. Ma. Nita V. Bolo, the school's resident guidance counselor and head of the Student Development and Placement Center (SDPC).
"Mental health is as important as physical health," Bolo emphasized as she introduced the concepts of mental health care and psycho-social support for young people.
Among the discussed topics were identifying fears, concerns and issues relevant to college students who have been through modular or online learning and isolation for the past two years of the pandemic.
As an experienced counselor for teenagers, Bolo taught the participants how to apply the "Circle of Control" in order to sort out psycho-emotional concerns that can be controlled and retained.
It can be noted that at least 88 percent of the College Department population are aspiring law enforcers who are in the BS Criminology program. While the rest are students of the BS Entrepreneurship program.