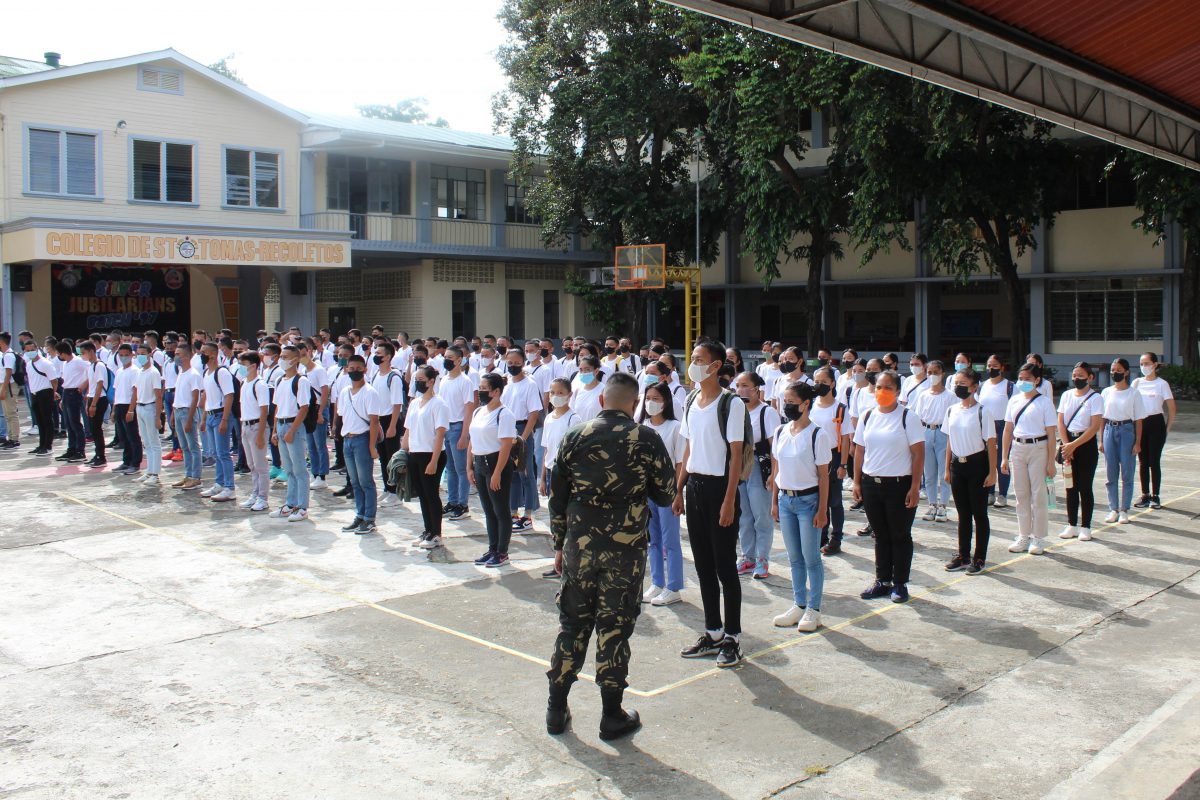 Photos By Rachel Mae De Gracia
At least 123 college students joined the first assembly of cadets of the Reserve Officers Training Corps (ROTC) under the 525th Department of Military Science and Tactics of the Philippine Air Force last September 3, 2022 at the CST-R Quadrangle.
Upon preliminary orientation, 99 students enrolled in Advanced ROTC Course while 24 enrolled in the basic course.
1Lt Eliseo O. Incierto, PAF, Sgt. Judie F. Layno, PAF, Sgt. Prince Andrei D. Veloso, PAFR and MSgt. Isaias O. De La Paz, PAFR conducted the orientation and led the assembly of cadets.