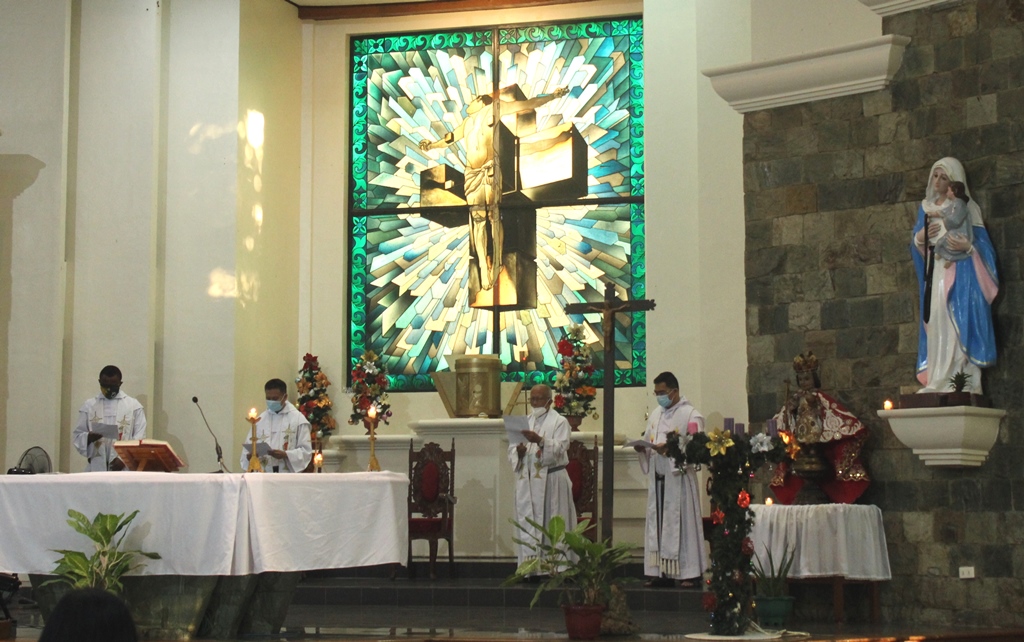 Story and Photos By Georgene Quilaton-Tambiga
December 5, 2020—Recollect priests of Sto. Tomas de Villanueva Formation House renewed their vows of poverty, chastity and obedience during the 432nd Day of the Recollection or the foundation of the Order of the Augustinian Recollects.
Rev. Fr. Rafael Cabarles, OAR, the eldest in the community, was joined by Rev. Fr. Vicente Ramon, Jr., OAR, the house prior; Rev. Fr. Joel Alve, OAR, the director and principal of Colegio de Sto. Tomas-Recoletos; Rev. Fr. Renier Alviola, OAR, house procurator, and Rev. Fr. Monday Benjamine Edobor, OAR, outreach program director.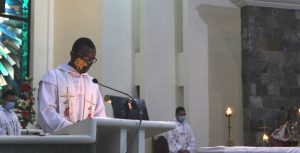 Secular Augustinian Recollect Fraternity (SARF) San Carlos Chapter also renewed their vows while the members of Recollect Augustinian Youth (RAY) stood witness. Although the elder members of SARF chose to stay at home due to the threat of corona virus, the officers were present. RAY members also renewed their Baptismal Vows.
Before the Holy Mass began, Fr. Ramon led the praying of the Holy Rosary and led the SARF members into a moment of reflection about the history of the Order.
SARF San Carlos has cancelled all events this year including the hosting of the SARF National Convention 2020 and the annual Christmas party. Meanwhile, RAY de Tomas migrated devotional activities online and has raised funds for helping typhoon and flooding victims last November 2020.