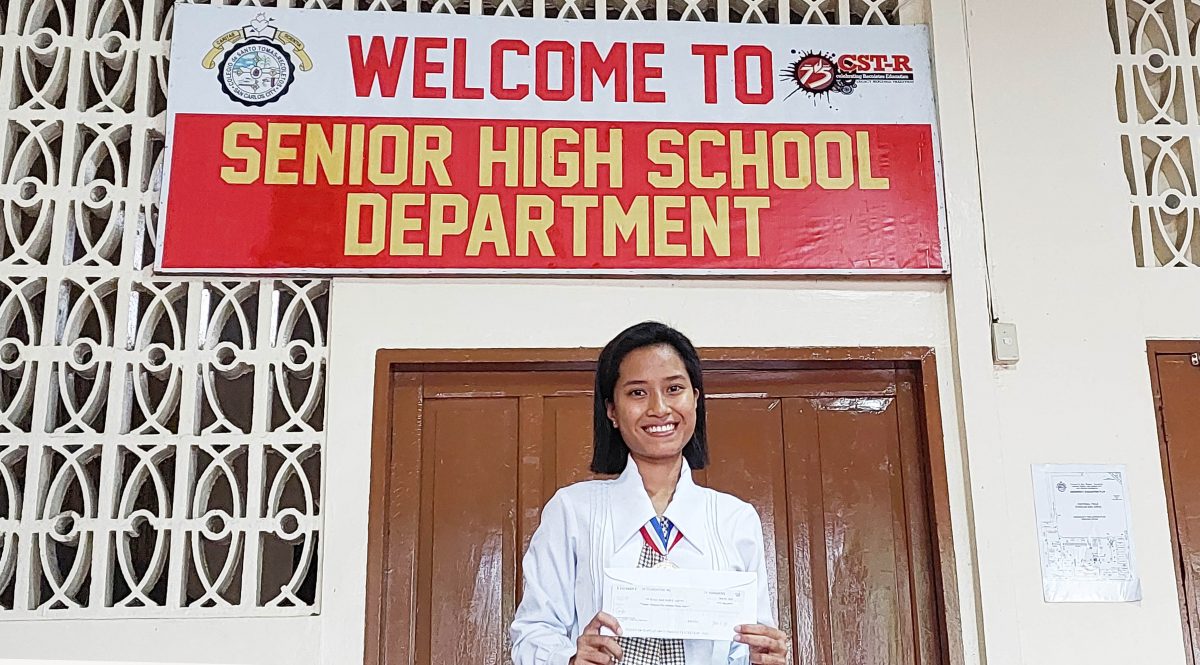 Story and Photos By Georgene Quilaton-Tambiga
"There wasn't a single moment when I told myself that leading people wasn't for me instead, I told myself maybe it's not just my time."
Ritzie Mae Jean D. Lao, 18, who graduated with high honors, from the Humanities and Social Sciences Strand (HUMSS), did not even expect to receive this year's A.Y. Foundation National Discipline Award for Youth Leaders in Philippine High Schools. Lao, who lost in three editions of student council elections in the course of six high school years have always had the passion to lead her fellow youth. From role plays in subject performance tasks, to helping organize school events the Thomasian member of Batch 2021, proves that she is a leader in her own right and in her own way.
Lao, who graduated among the top three percent of her batch, aspires to study Political Science in college and hopes to become a lawyer.
She gave the welcome remarks during the 74th Commencement Exercises of Colegio de Sto. Tomas-Recoletos which was aired via Parasat Cable TV, Youtube and Facebook last May 30, 2021. Lao recognized the struggle she and her classmates had to content with as they continue studying in senior high school despite the mandate of distance learning due to the pandemic.
She aptly picked Amanda Gorman's famous "The Hill We Climb" Inaugural Speech as clincher to encourage her fellow Filipino students to not give up on education despite the new forms of challenges.
Rev. Fr. Vicente Ramon, Jr., OAR, CST-R Treasurer and STV-R Prior, awarded the A.Y. Foundation Medal and gift cheque at CST-R Accounting Office with St. Thomas of Villanova's famous portrait in the background.