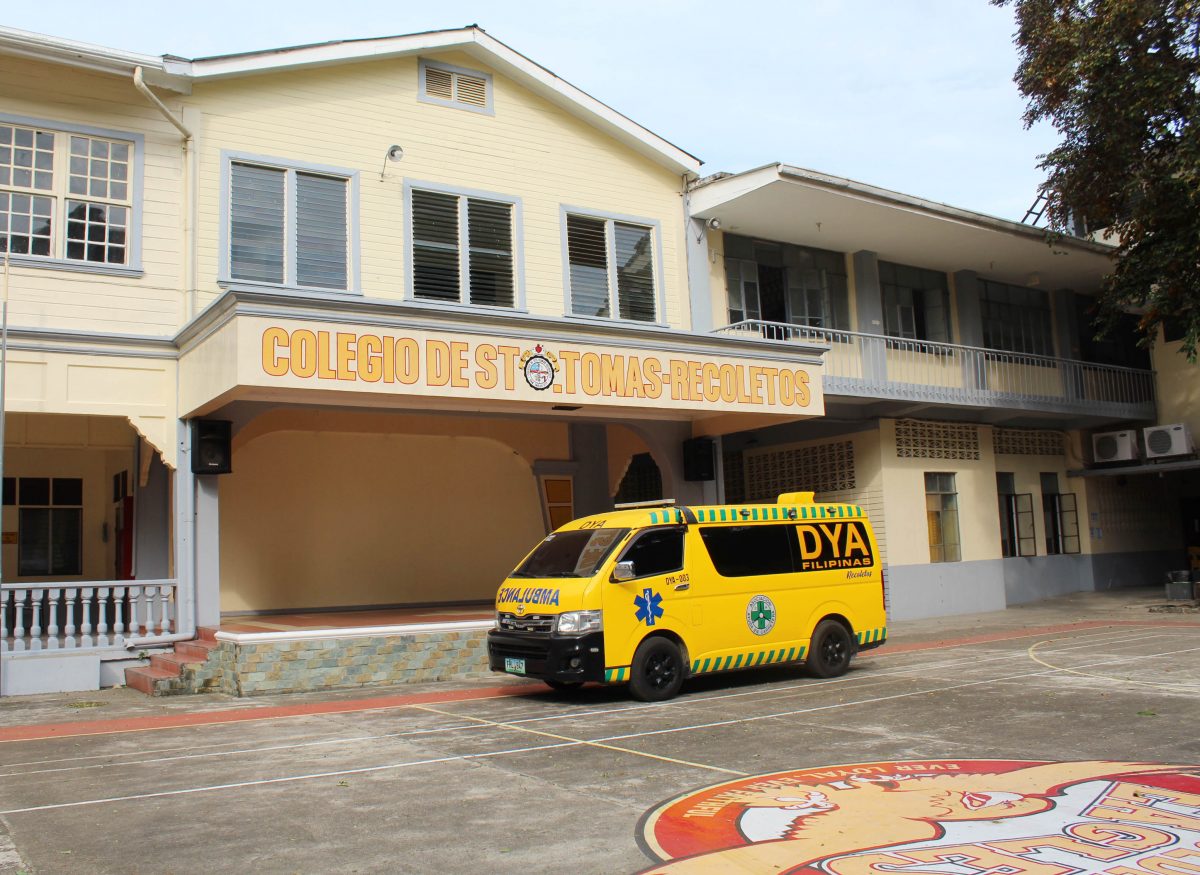 Story By Georgene Quilaton Tambiga
Photos By Amelia Cultura and Carl Calinawagan
Détente y Ayuda Filipinas, Inc. (DYA) trained new Thomasian teachers and staff to provide first aid and first response in an effort to build resilience during disasters.
The modules on First Aid, Medical Emergencies, Basic Cardiopulmonary Resuscitation (CPR), and Basic Bleeding Control or "Stop the Bleed" were lectured in a two-day event called the "Basic First Aid Program" last July 27 to 28, 2021 at Colegio de Sto. Tomas-Recoletos Cultural Hall.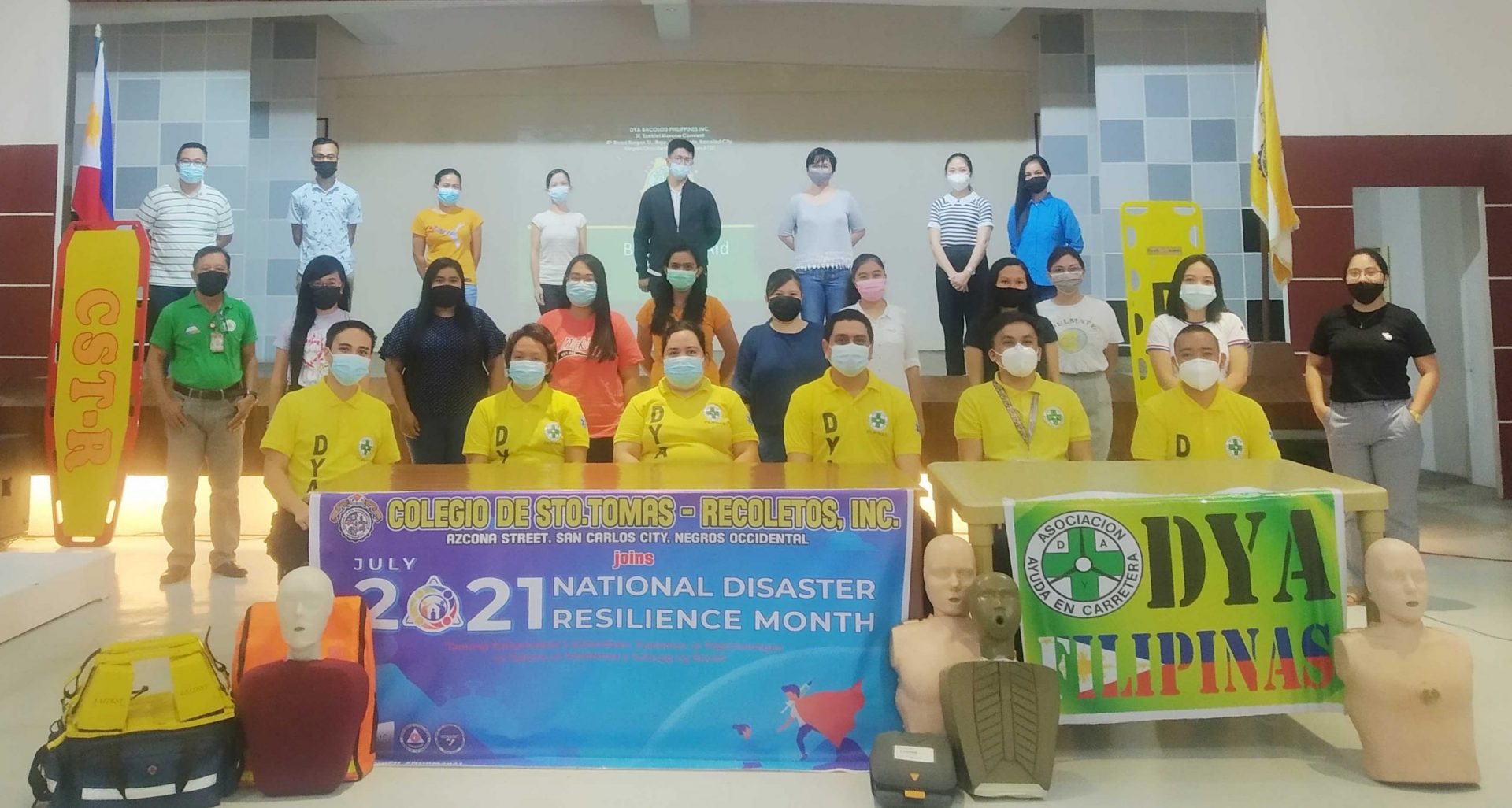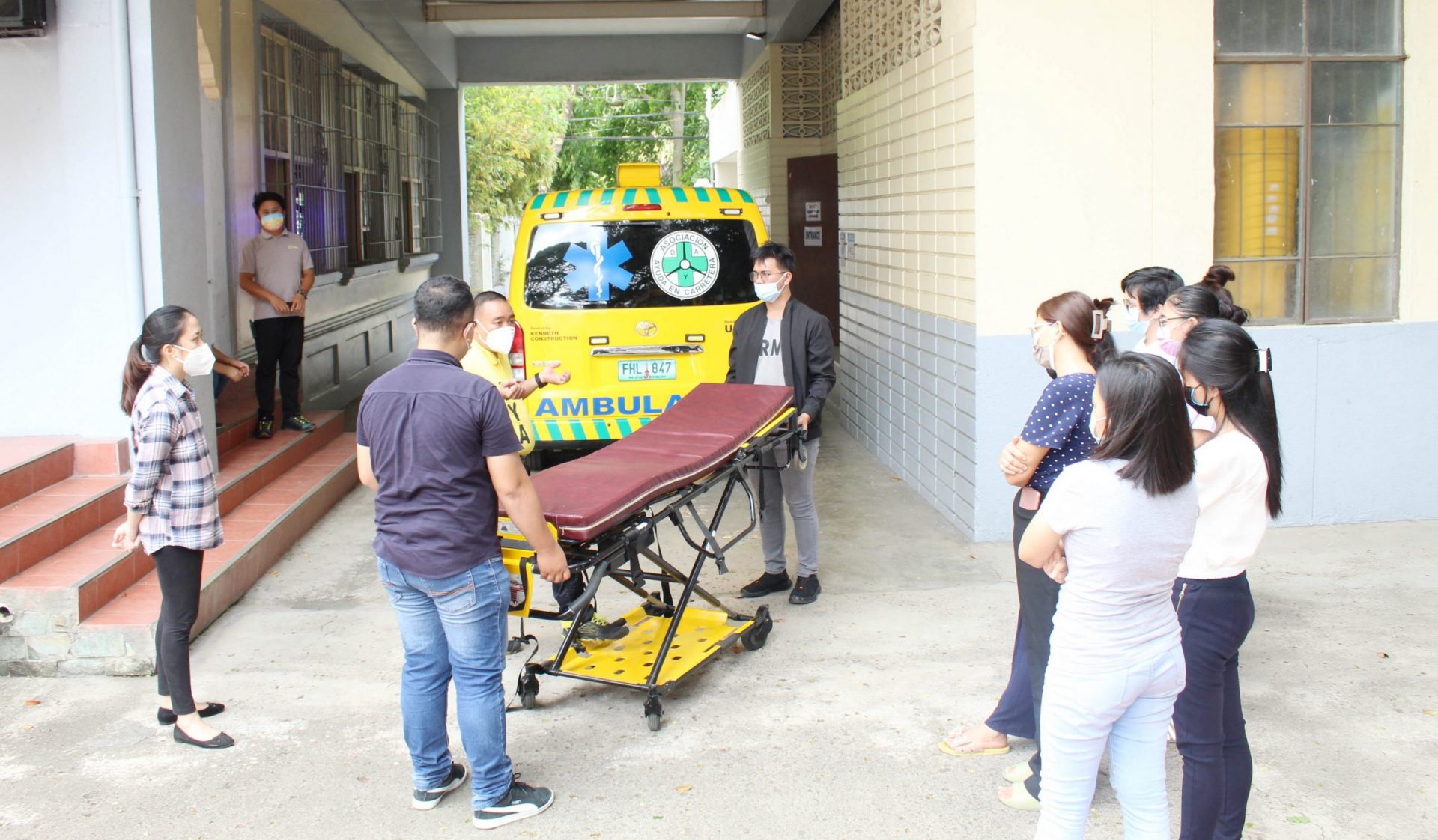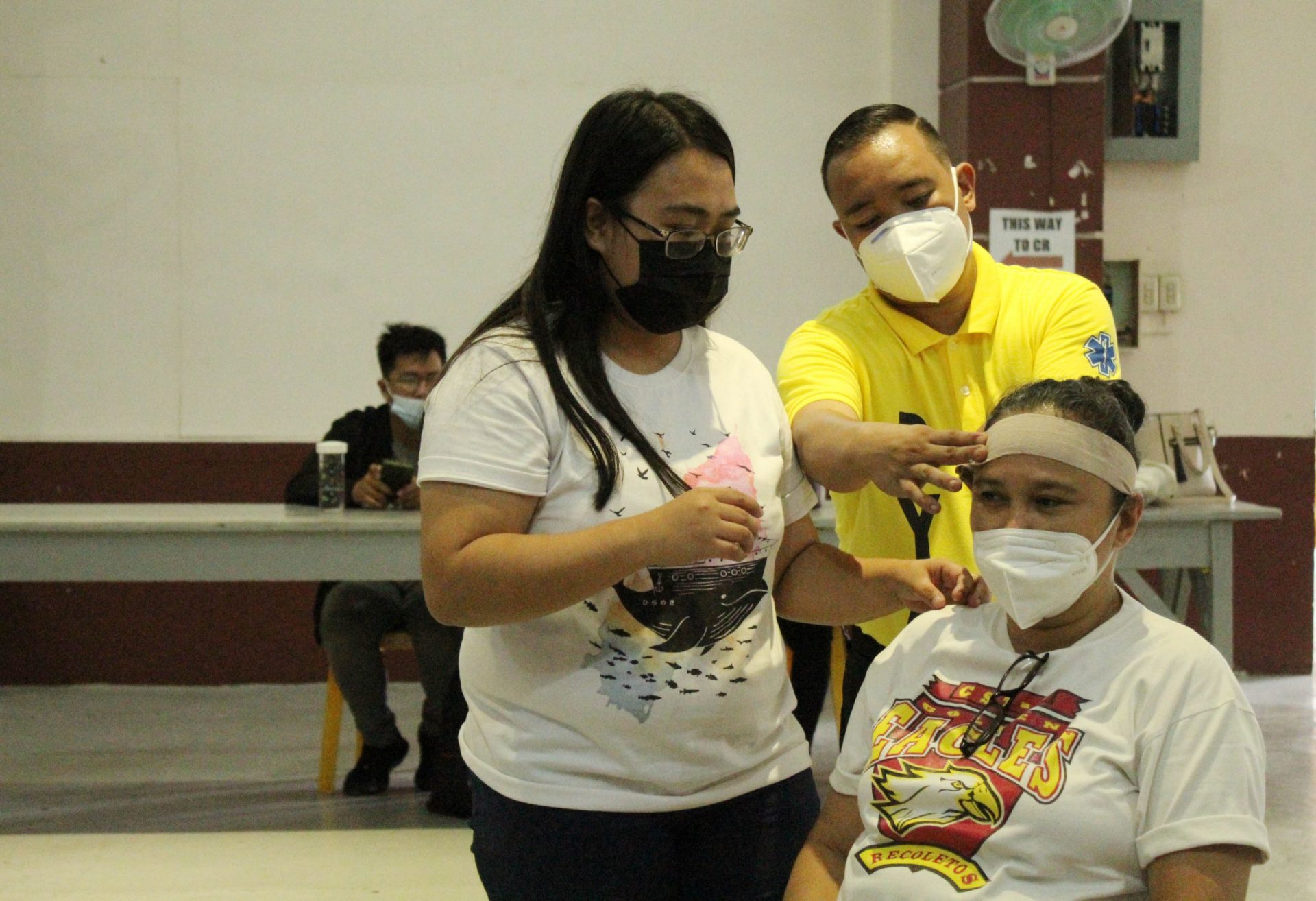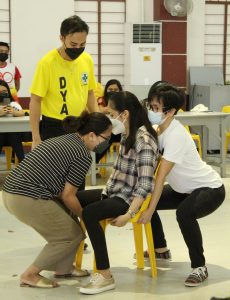 To mark the 2021 National Disaster Resilience Month (July 2021), DYA (translated as "Stop and Help") and CST-R's Safety and Security Office with the Thomasian Emergency Assistance and Management (TEAM) collaborated for the training of 25 teachers and staff.
Dr. Rowel Gerzon, RMT, MD, medical director of DYA Filipinas, emphasized that "critical life support is [only] effective if given immediately."
Together with Rev. Fr. Vicente Ramon, Jr., OAR, the president of DYA Filipinas and CST-R treasurer, Dr. Gerzon led four of DYA's top responders: Karlo Martin A. Gerasmo, EMT; Liezl N. Gerasmo, RN, EMT; Jesse Rico Rios, RN, USRN; Ma. Fe Nicole Lopez Yap, EMR.
Thomasian teachers were also given training and return demonstration opportunity on emergency rescue and patient transfer, bandaging bleeding wounds and splinting.
In response to the lectures and demonstrations given by DYA, Hanna Katrina Fernandez, CST-R teacher for the Senior High School Department, said she is thankful to have acquired knowledge and skills for responding to emergencies at home with her children and at work with students.