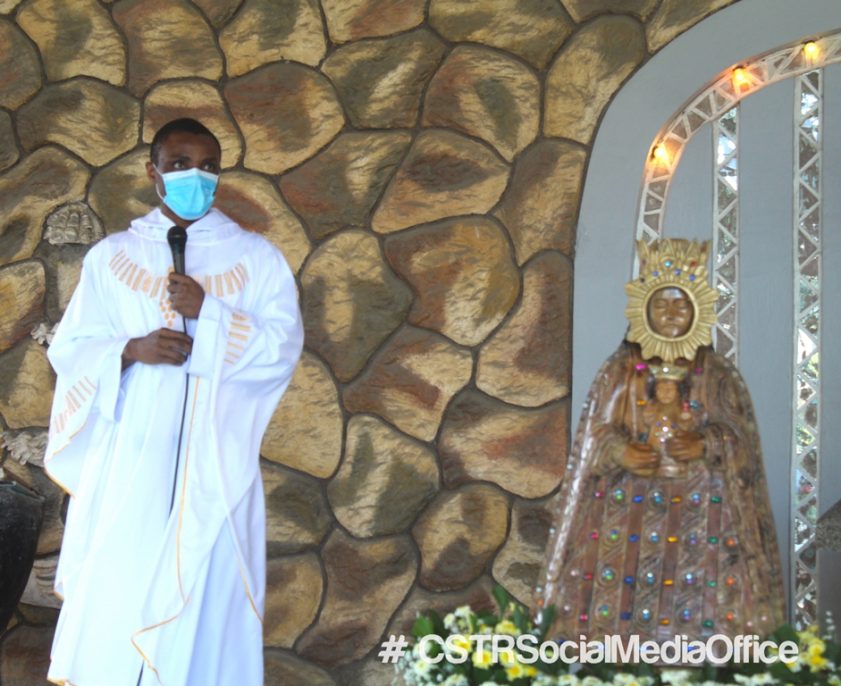 Story and Photos by Georgene Quilaton-Tambiga
November 17, 2020—"As we experience these natural disasters and this pandemic, we pray to our Blessed Virgin Mary that she will always console us." Rev. Fr. Monday Benjamin Edobor, OAR, delivered a homily in honor of Nuestra Señora de la Salud moving the teachers, staff and patrons to pray ceaselessly at a time of great crisis.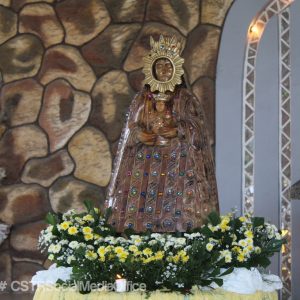 Fr. Edobor led the community of Colegio de Sto. Tomas-Recoletos, Inc. in honoring La Salud through a simple celebration and Holy Mass at the St. Ezekiel Moreno Covered Court. The CST-R community also welcomed the newly arrived Recollect priest.
"Mary was there [during] the suffering of her Son," Fr. Edobor shared as he related how the Blessed Virgin Mary is also with the Filipino people who are now struggling at a time of pandemic, typhoons, floods and earthquake that came one after another this year.
He enjoined the community that "it is never too late to run to Her (La Salud) for consolation."
Rev. Fr. Rafael Cabarles, OAR, Rev. Fr. Vicente Ramon, Jr., OAR and Rev. Fr. Renier Alviola, OAR concelebrated during the Holy Mass.