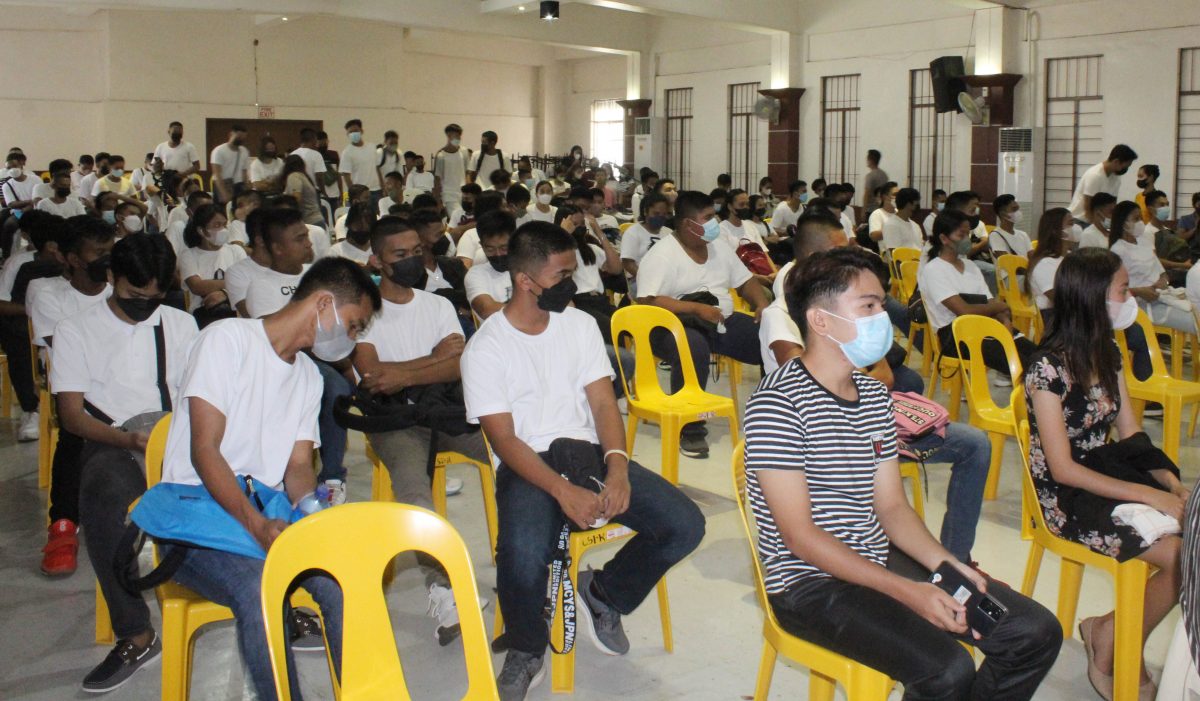 Story & Photos By Georgene Quilaton-Tambiga
Students of the Colegio de Sto. Tomas-Recoletos College Department attended the General Student Orientation and met with the school president for the first time last August 27, 2022 at the Cultural Hall.
Rev. Fr. Cristopher Maspara, OAR addressed the BS Criminology and BS Entrepreneurship students and expressed his gratitude to the pioneering batch for being part of the Thomasian community.
"Thank you for making CST-R your school of choice and for believing in the Recollect brand of education," Fr. Maspara said.
The president also commended the effort of Rev. Fr. Joel Alve, OAR, CST-R's former director and principal, for his tireless effort in applying for the initial permit to operate as a college. Fr. Alve was in attendance and was also formally introduced to the pioneering batch.
Ret. Col. Adonis Rosales, program head for BS Criminology, gave the students an overview of the program and of its goals.
Mr. Isaias Dela Paz, Student Affairs Officer, emphasized to the students the need to comply with CST-R's safety and health policies.
Meanwhile, Mr.Francisco Cezar Catague, CPA, program head for BS Entrepreneurship, gathered the future entrepreneurs in an exclusive huddle and gave them a pre-lude to the lectures and trainings that they will go through under CST-R's program.
Members of the College Department faculty were also introduced to all the students.
Classes at College Department began last August 22 and students were eased into tertiary education with activities like psycho-social support and mental health exercises, course introductions and campus tours.