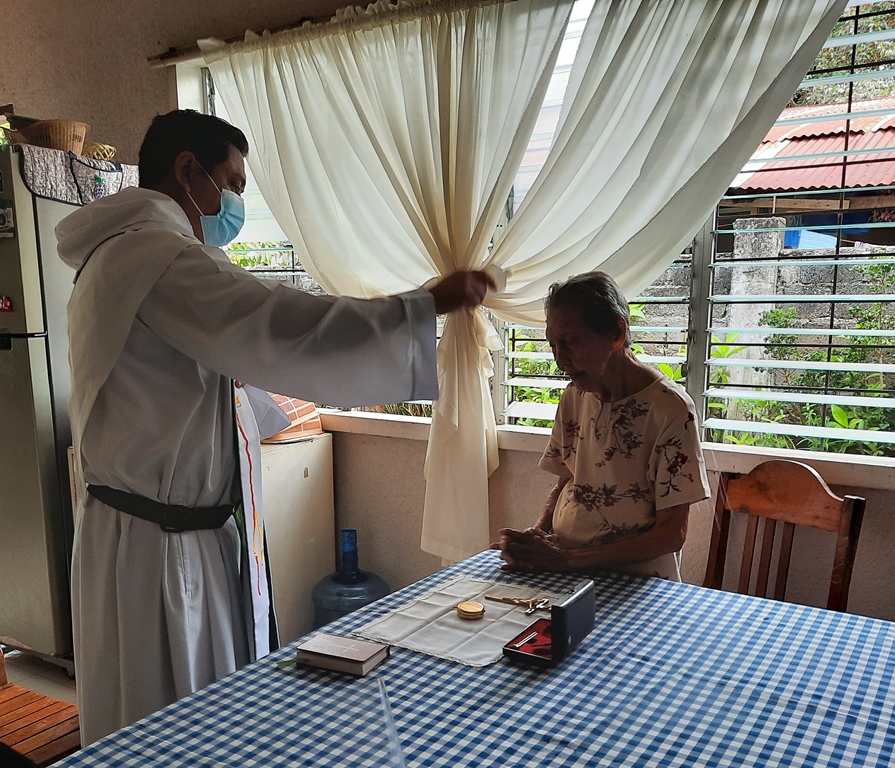 Story By Georgene Quilaton-Tambiga
Photos By Herminia R. Villanueva, SARF San Carlos Chapter President
"I hope that the spirituality of communion will come true and that you will be in the front line," Pope Francis told the religious through an Apostolic Letter on the occasion of the Year of the Consecrated Life in 2014 when covid19 was yet an imagination.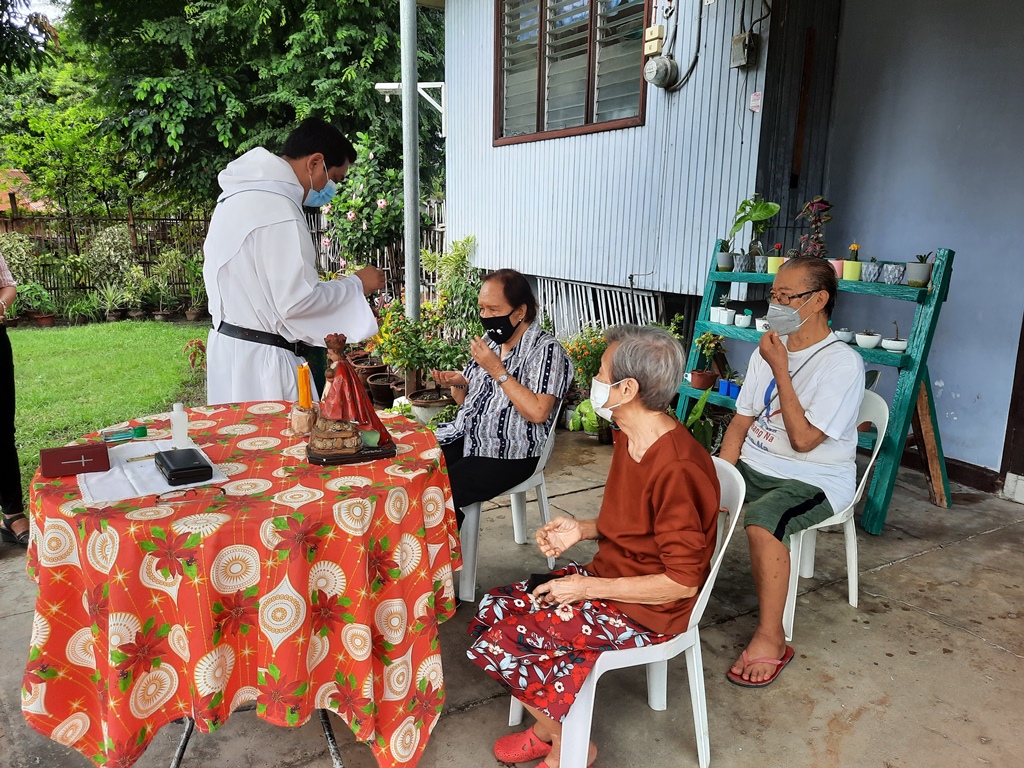 In fulfillment of Pope Francis's directive, Rev. Fr. Vicente Ramon, Jr., OAR through the Colegio de Sto. Tomas-Recoletos, Inc. Community Extension and Development Office reached out to spiritually feed the elderly and the sick, who are hungry for the Holy Communion.
Fr. Ramon mainly aimed to give the Sacrament of the Holy Communion to the elderly members of the Secular Augustinian Recollect Fraternity-San Carlos City Chapter (SARF) who are confined in their homes due to the pandemic. However, during his home visits, other senior citizens and sick household members also join in receiving the sacrament.
At least four households have been visited since January 16, 2021. Fr. Ramon, who is also the prior of the Sto. Tomas de Villanueva-Recoletos Formation House, said  that the visitation of the sick and elderly is part of CEDO's holistic community outreach.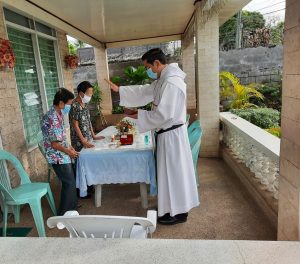 Source: Guidelines for the Augustinian Recollect Mission Apostolate