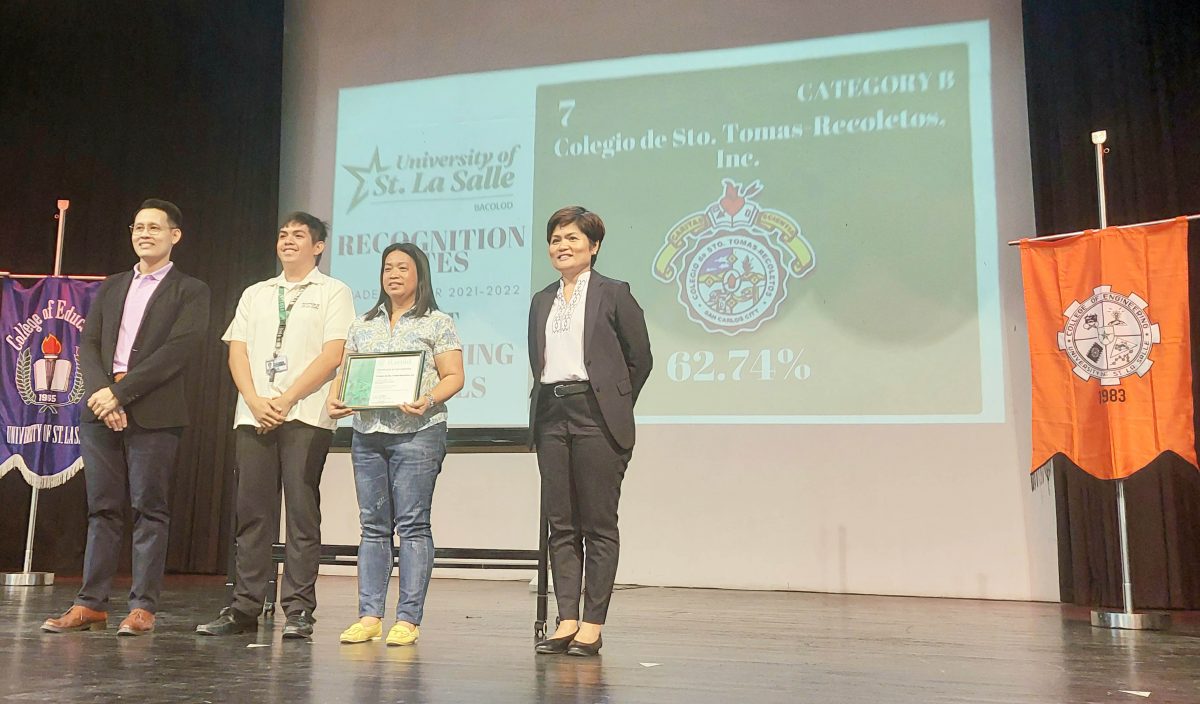 Colegio de Sto. Tomas-Recoletos is ranked the 7th Best Performing High Schools by the University of St. La Salle, Bacolod City.
USLS awarded CST-R last March 10, 2023 after 32 of the 51 Thomasian alumni enrolled in varied USLS college courses made it to the Dean's List for Academic Year 2021-2022.
CST-R is also among the top feeder schools of USLS for two consecutive school years.
Thomasian alumna Yovelie Delubio of Batch 2018 graduated from USLS as summa cum laude in 2022.